Penang – The Pearl of the Orient – is a place steeped in culture and history. George Town, Penang's capital city, is an eclectic mix of tradition and modernity, like the two forces of yin and yang, it is this unique blend that gives George Town, and by extension Penang, its unique character.
The UNESCO World Heritage city never ceases to surprise me. I have visited the city numerous times over the past 10 years, yet there is always something new to discover – indeed, unique moments waiting to be immortalised in picture.
This piece is a visual showcase of life in the streets of George Town during my brief visit from 6th to 9th July 2023.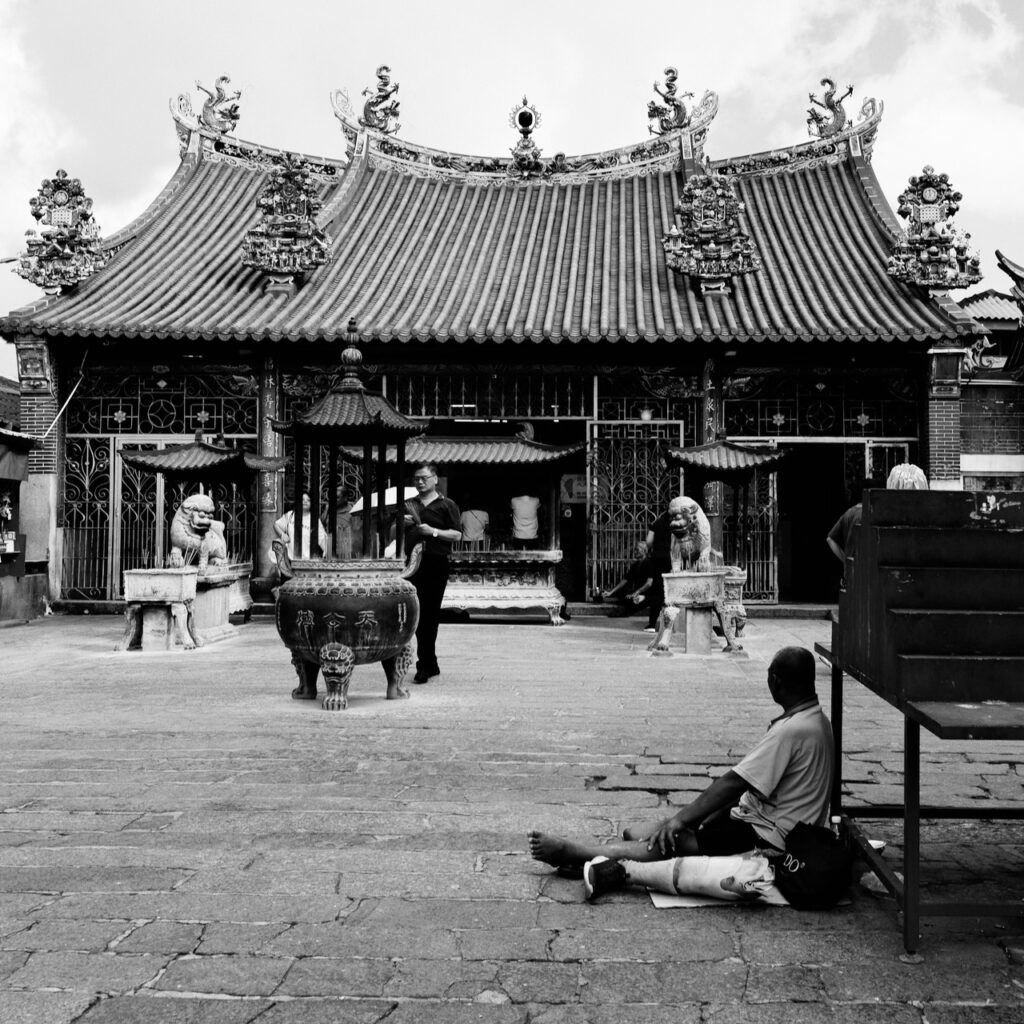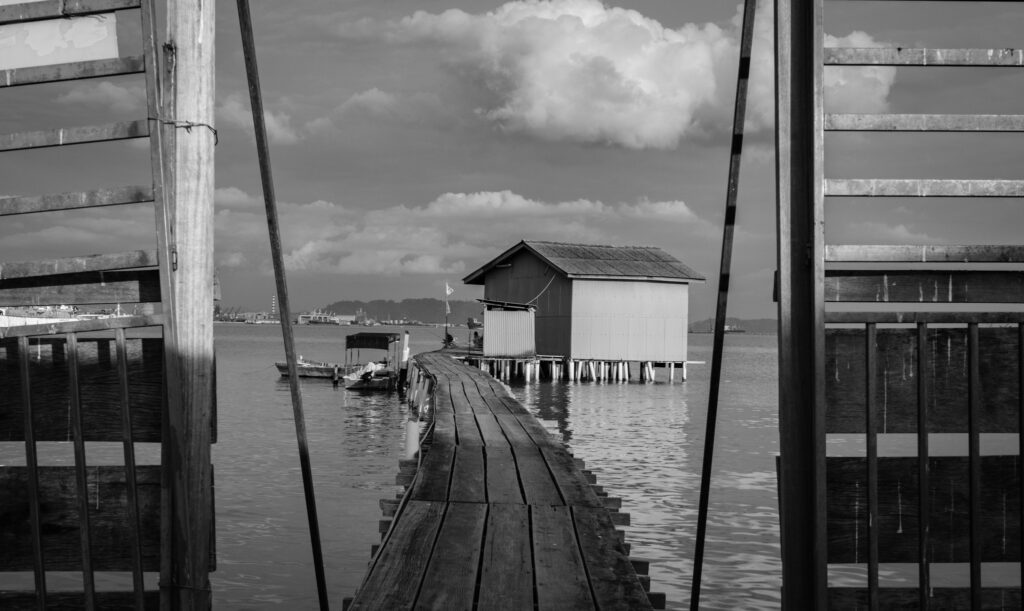 George Town is a very walkable town. In fact, walking slows you down enough that you will start seeing details that might otherwise be missed, that is, if you were to drive along the narrow streets and lanes.
Getting about by motorbike or bicycle is a quick and convenient way to commute around the town.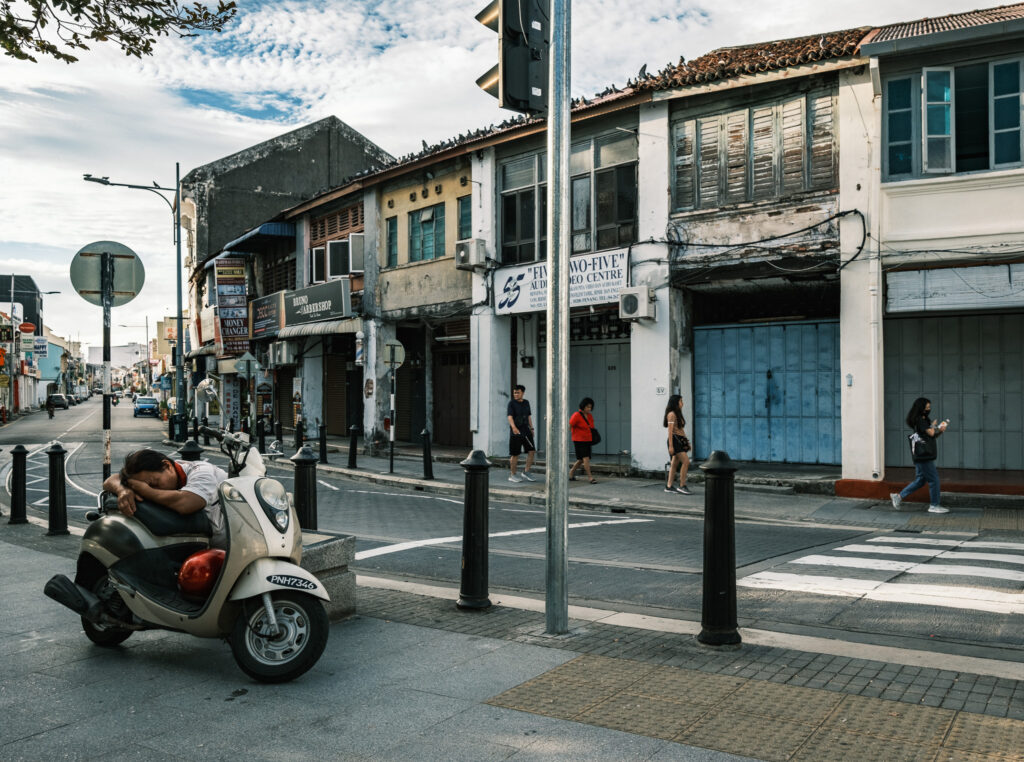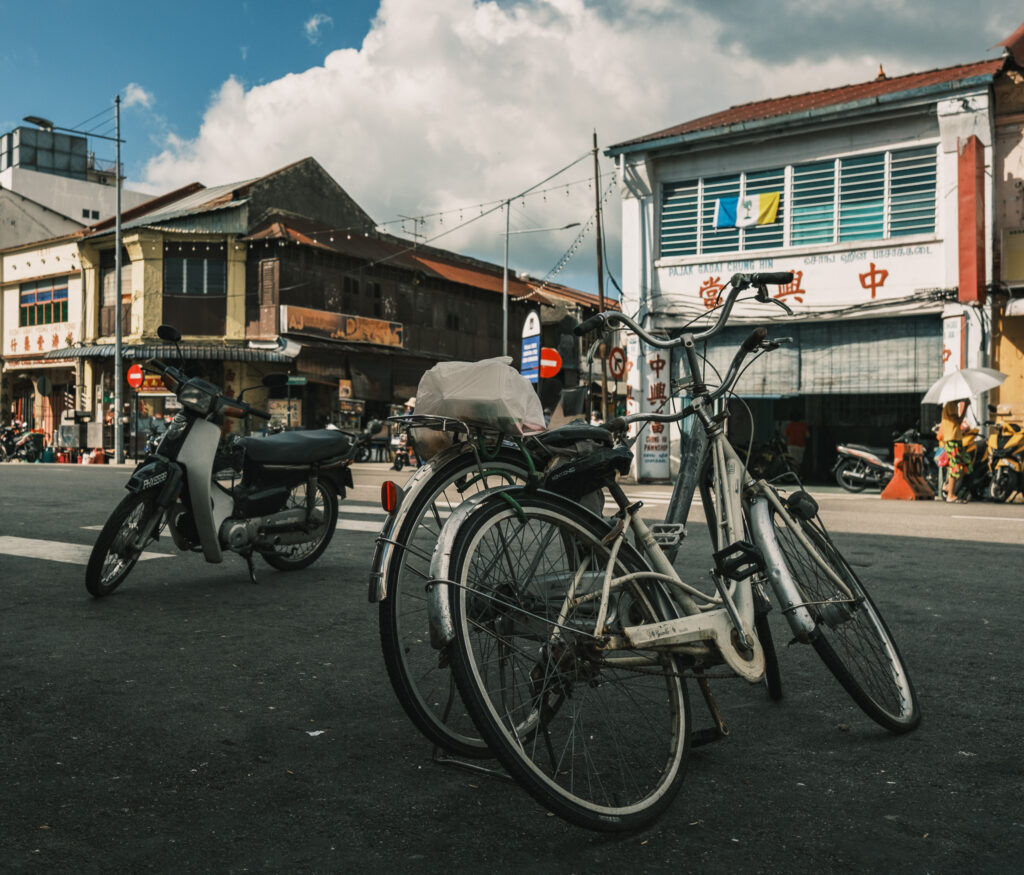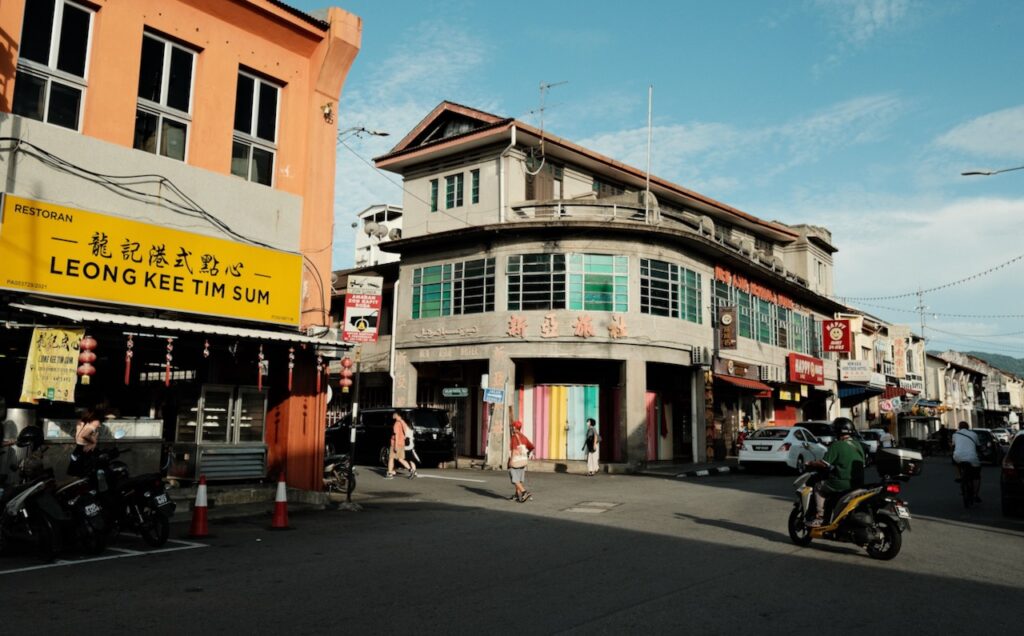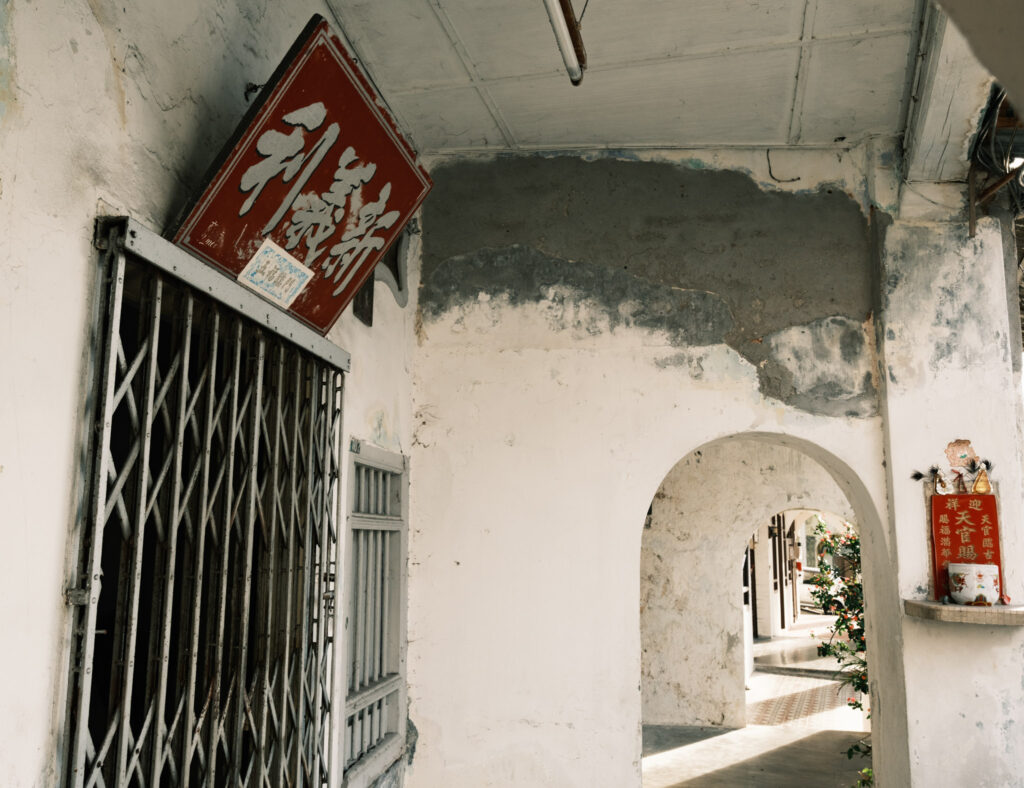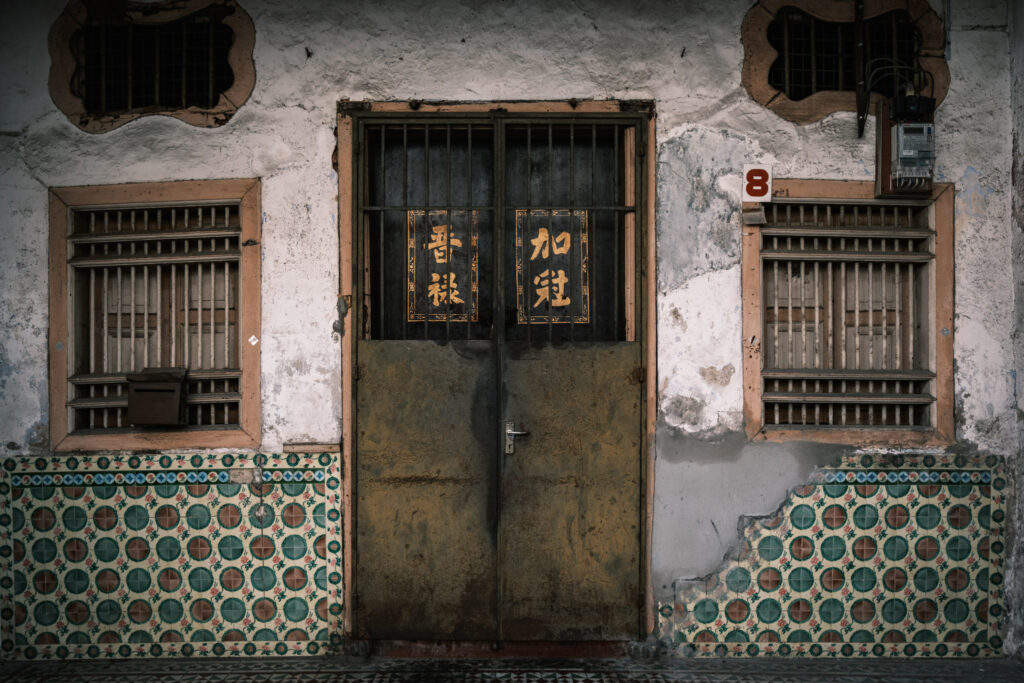 George Town, as earlier mentioned, is a potpourri of old and new. You have the stylish amenities and comforts in the form of glitzy malls and well-stocked supermarkets. Yet, amidst the rising tide of modernity, the artisans and tradesmen of a seemingly bygone time have clung on and continue to ply their trade along the rustic streets of George Town.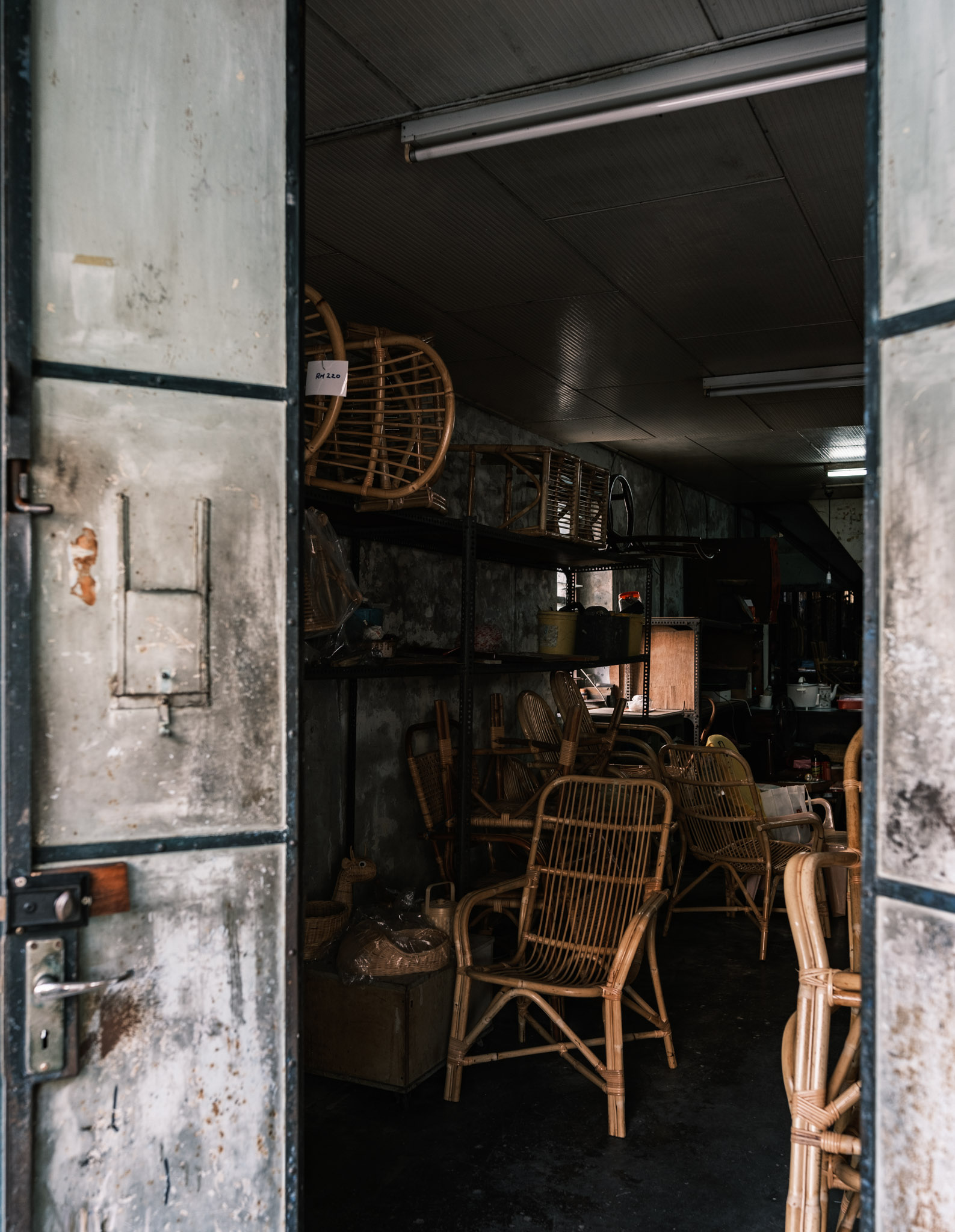 The majority of these family-run businesses have been around for decades where the skills of these famed craftsmen have been passed down to subsequent generations. These businesses often showcase handmade crafts and products, reflecting the rich craftsmanship of the region.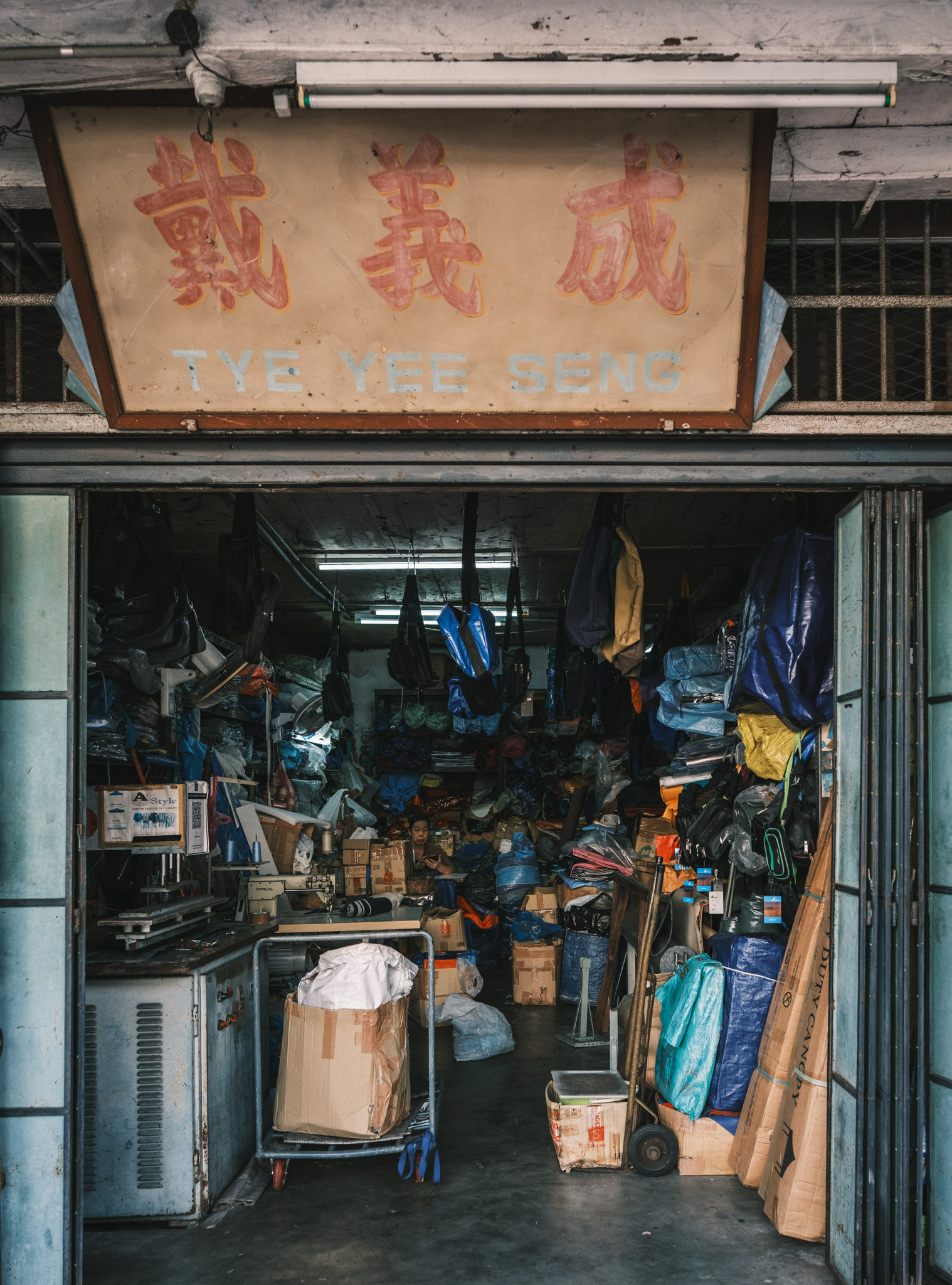 At the other end of the spectrum, George Town is renowned for its bustling food scene, with numerous family-operated coffee shops and hawker stalls. It is not an exaggeration to say that Penang has some of the best street food in Malaysia. Indeed, a visit to Penang will not be complete without savouring the culinary delights that line nearly every street. These eateries serve up a delightful array of local dishes, from the famous char kway teow and assam laksa to a variety of local desserts and snacks. The recipes and cooking techniques are often passed down through generations, ensuring an authentic culinary experience.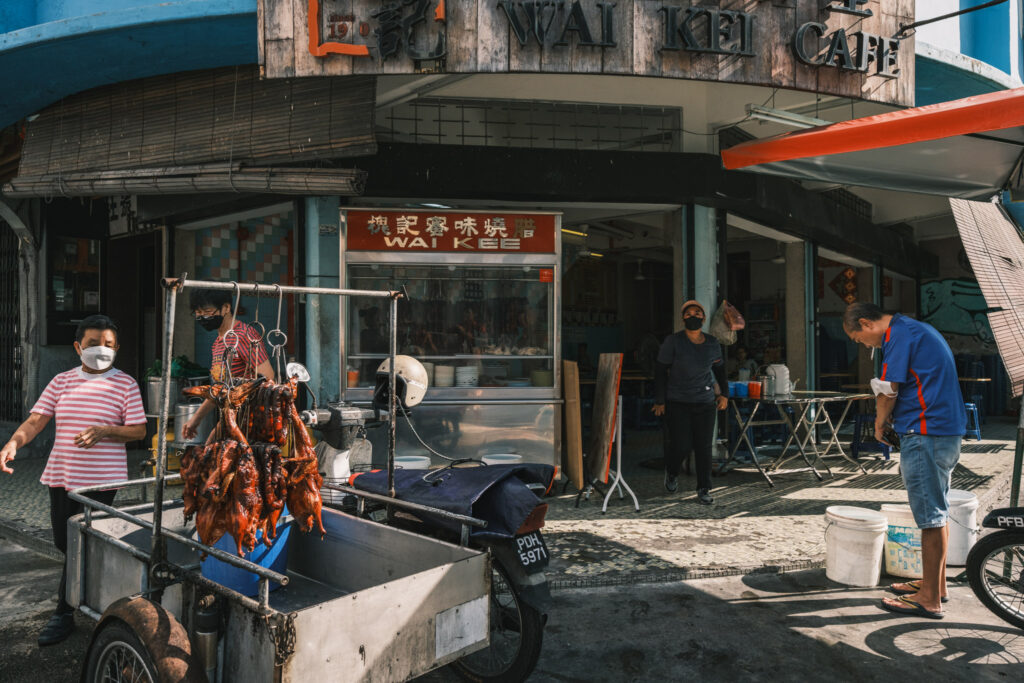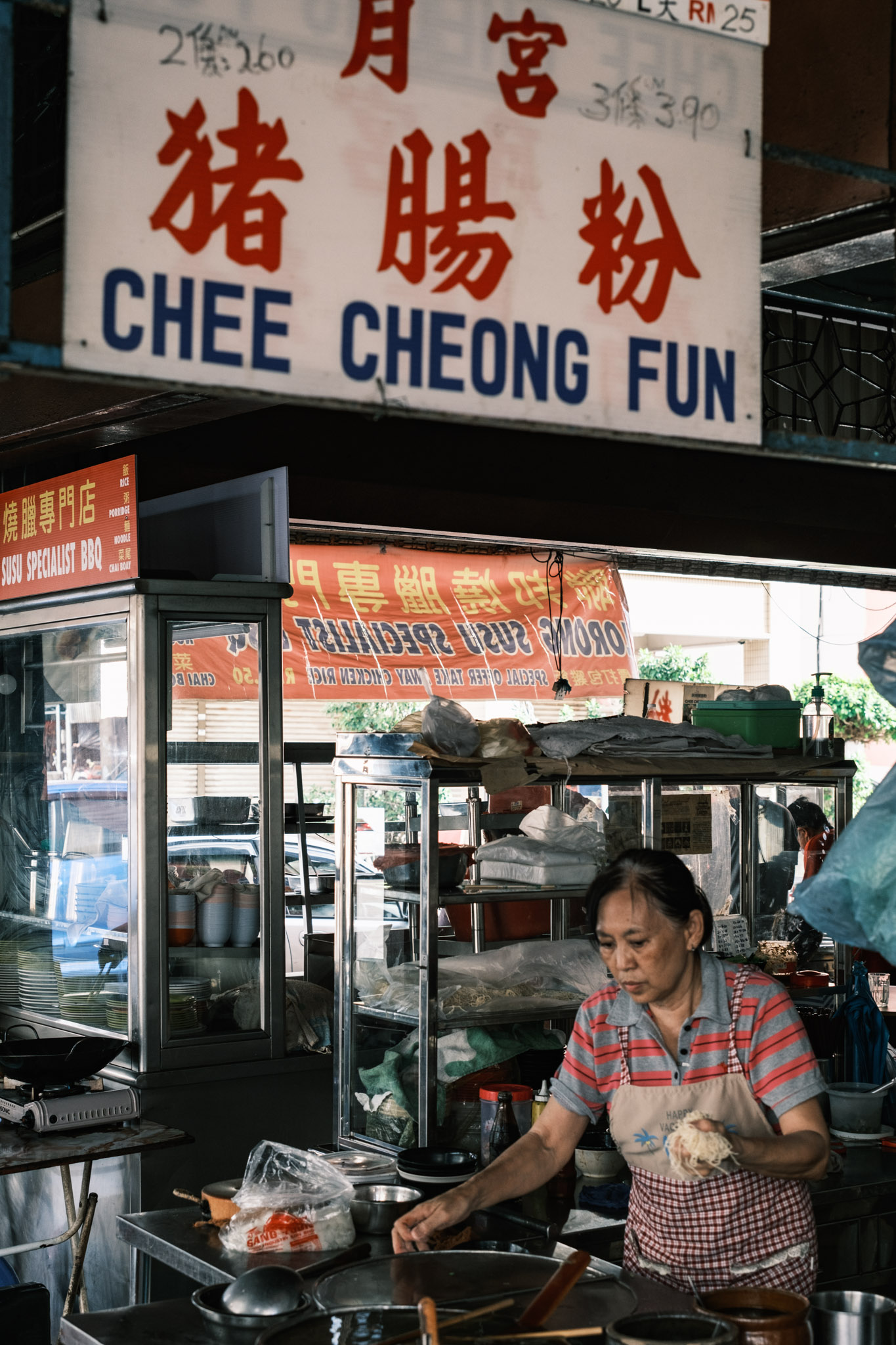 If you are looking for a more traditional and immersive shopping experience, then head over to Chowrastra Market and the adjacent Chowrastra Street. The market building itself is a modern multi-storey building, but plenty of shops ply Chowrastra Street where you can find fresh produce, fruits, vegetables, spices and local snacks. The area is known for its vibrant atmosphere due to the hustle and bustle of local traders and shoppers.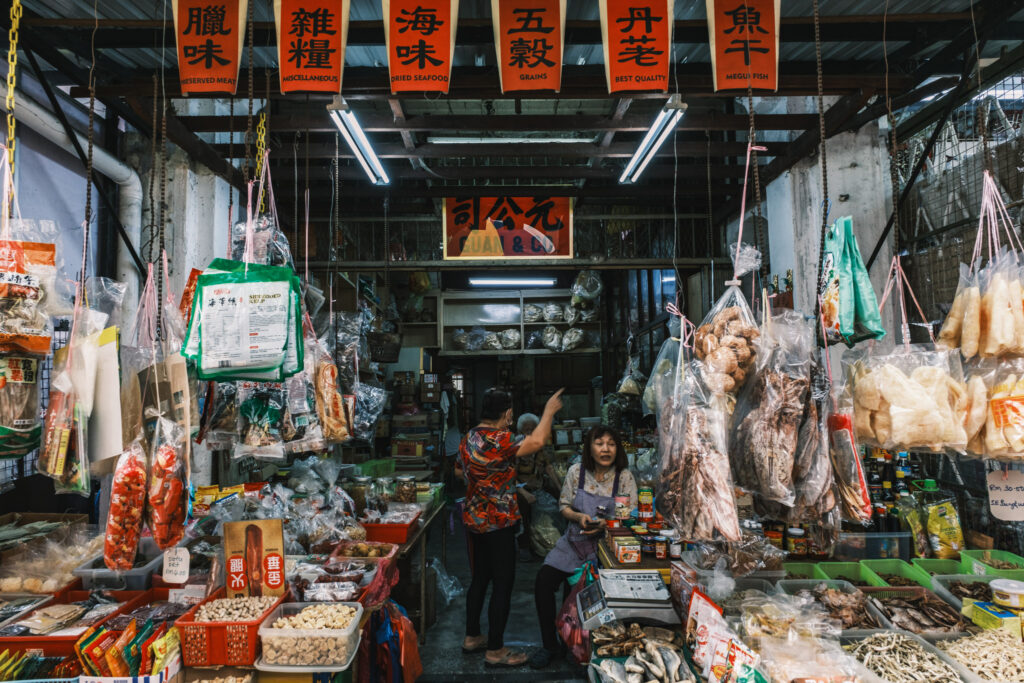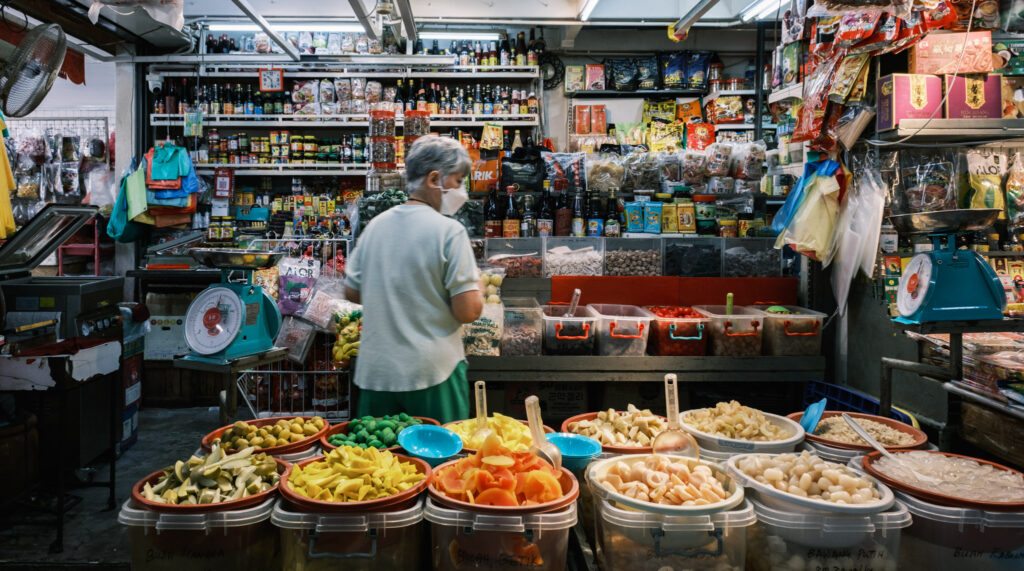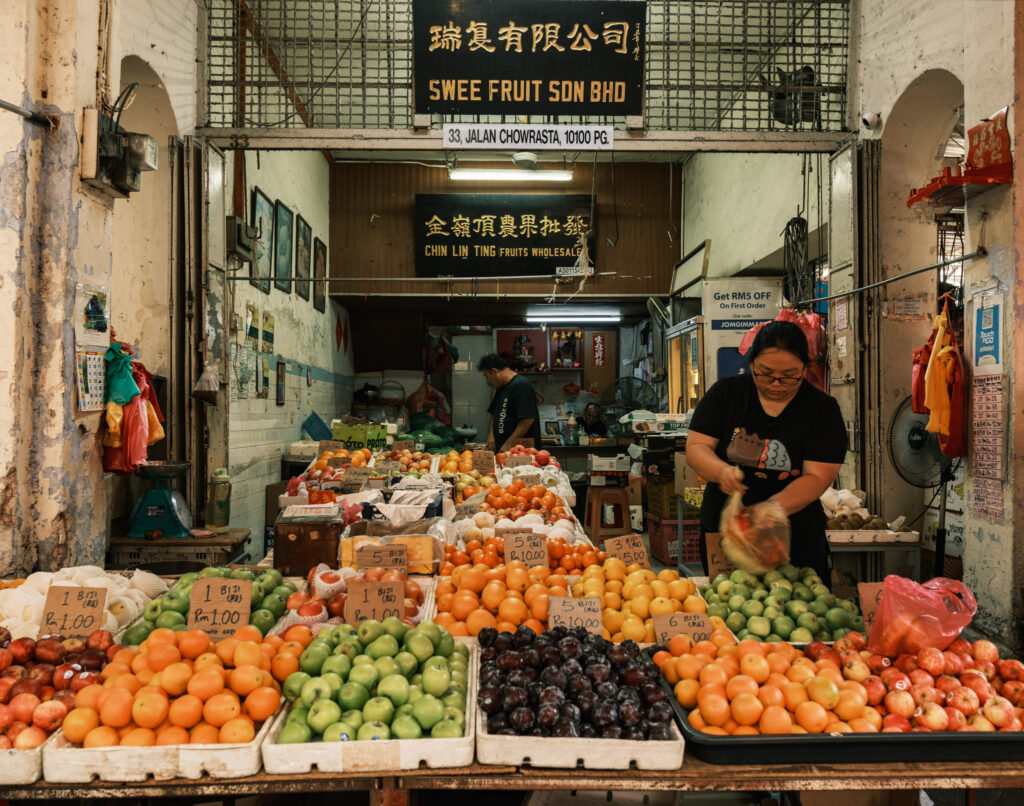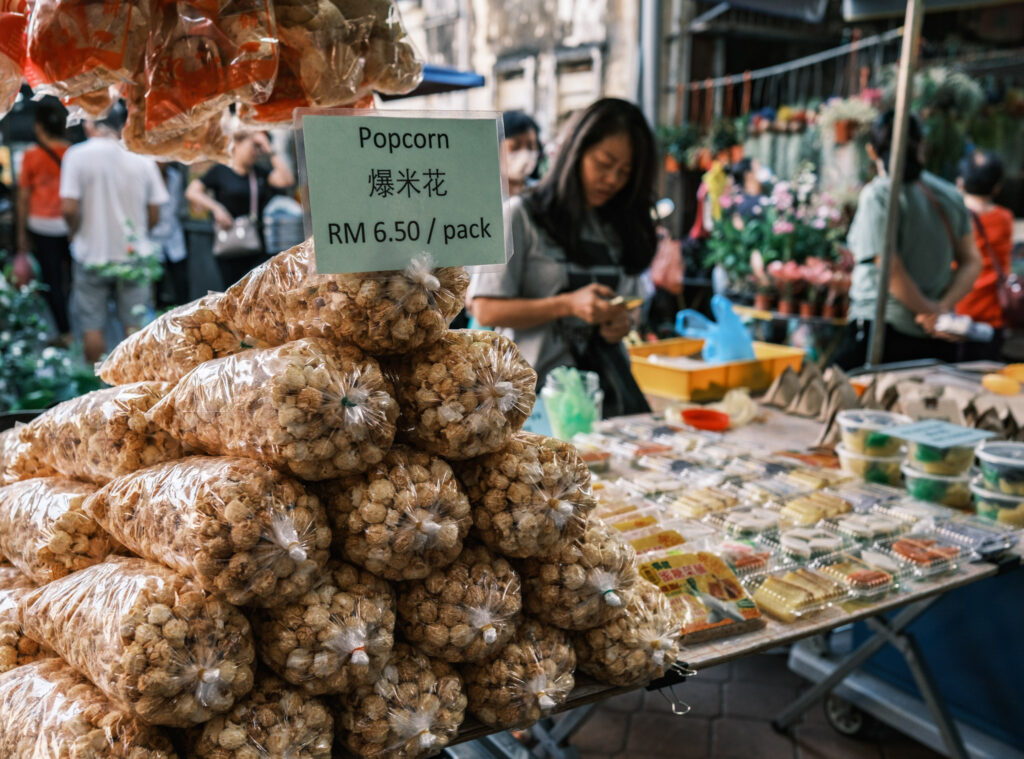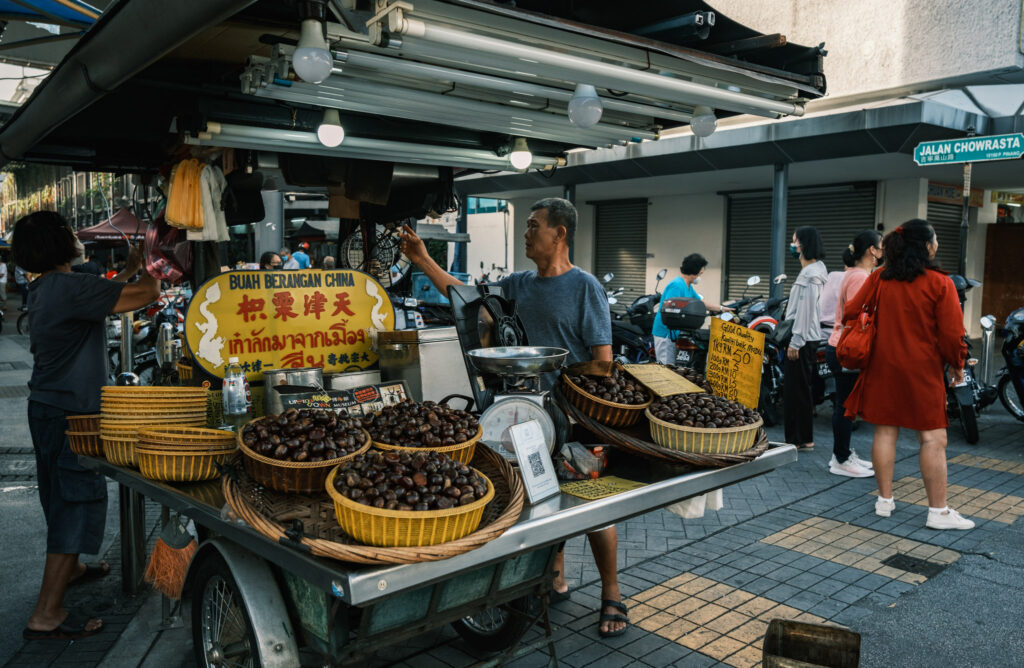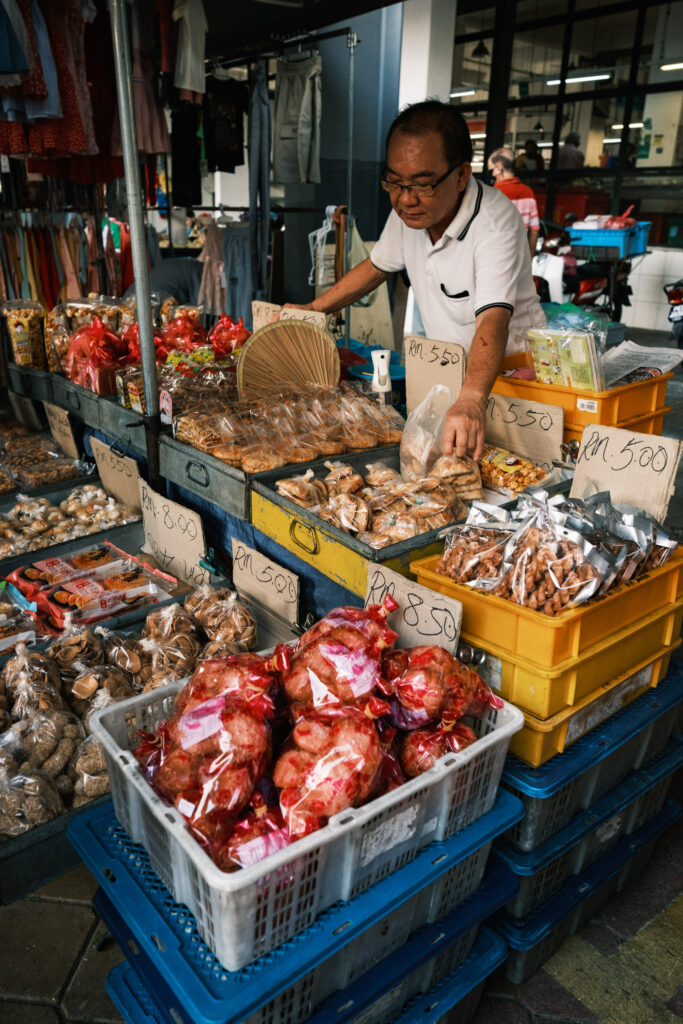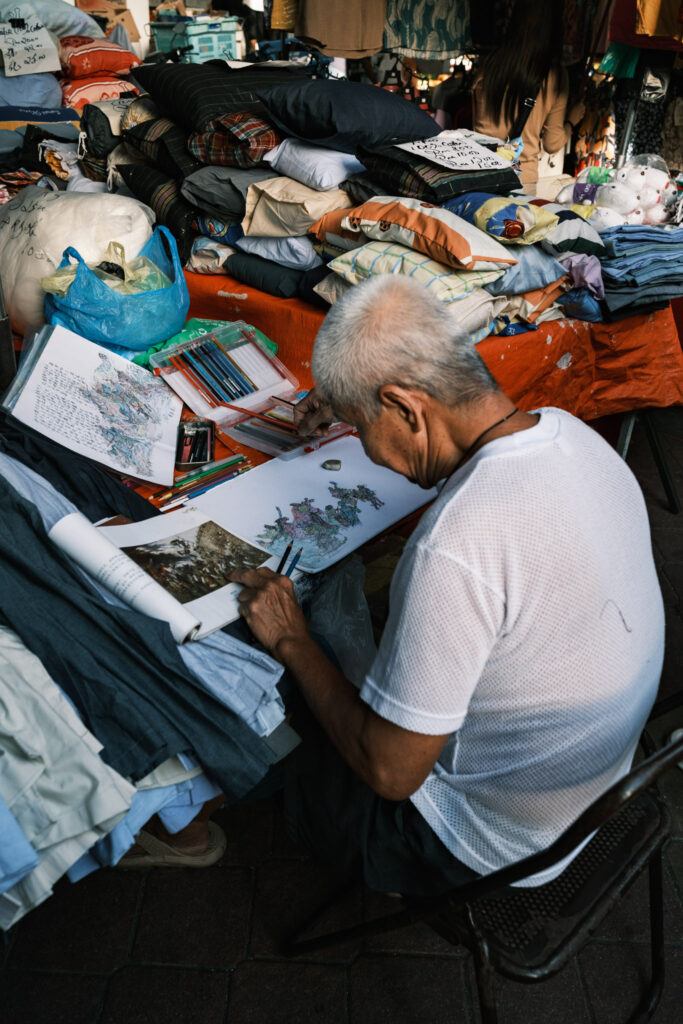 Penang oh Penang! 
So many gems to uncover, in so little time!
I will be expanding this post further following a return trip to Penang in the coming months, so stay tuned.
For more pictures, you can also check out the latest addition to my portfolio; Pearl of the Orient.