Guardians of the Noodle Shop
Chinatown, Yaorawat Road, Bangkok, Thailand, 2018
I took this picture in 2018 while walking the streets of Bangkok, on my way to Chinatown, when I noticed this little dog and its feline companion keeping a watchful eye on passersby in front of what appears to be a family-owned noodle shop.
What I absolutely love about this picture is the conceptual and dynamic relationship between the subjects, exhibiting both contrasting and harmonizing characteristics.
If one could allow for some imagination; the dog, despite being that of a smaller breed, appears unintimidated and stands bravely out in the open, guarding its master's domain with a fierce sense of duty! The cat on the other hand, prefers a more covert approach and remains partially hidden under the stall. The dog's alert demeanor is also contrasted by the cat's slightly more laid-back pose. 
I am going to leave you with a disclaimer here – I don't have the exact location information to pinpoint reliably where this shop is located. But take a stroll and explore Rama IV and Yaorawat Road – there are plenty of interesting sights in the vicinity.
The area is accessible from the Hua Lamphong metro station.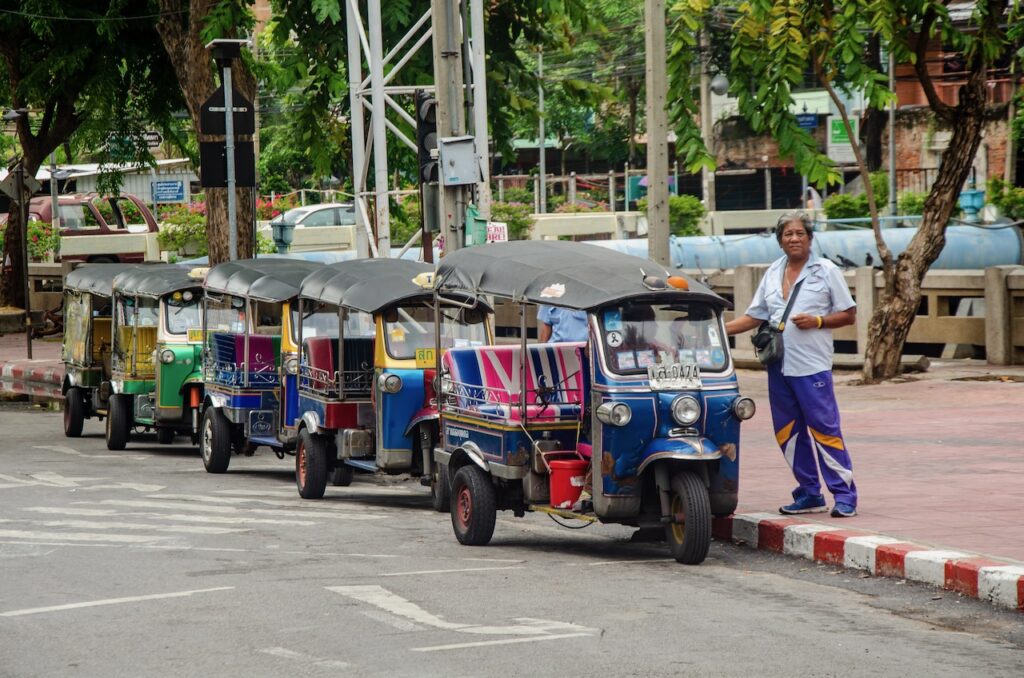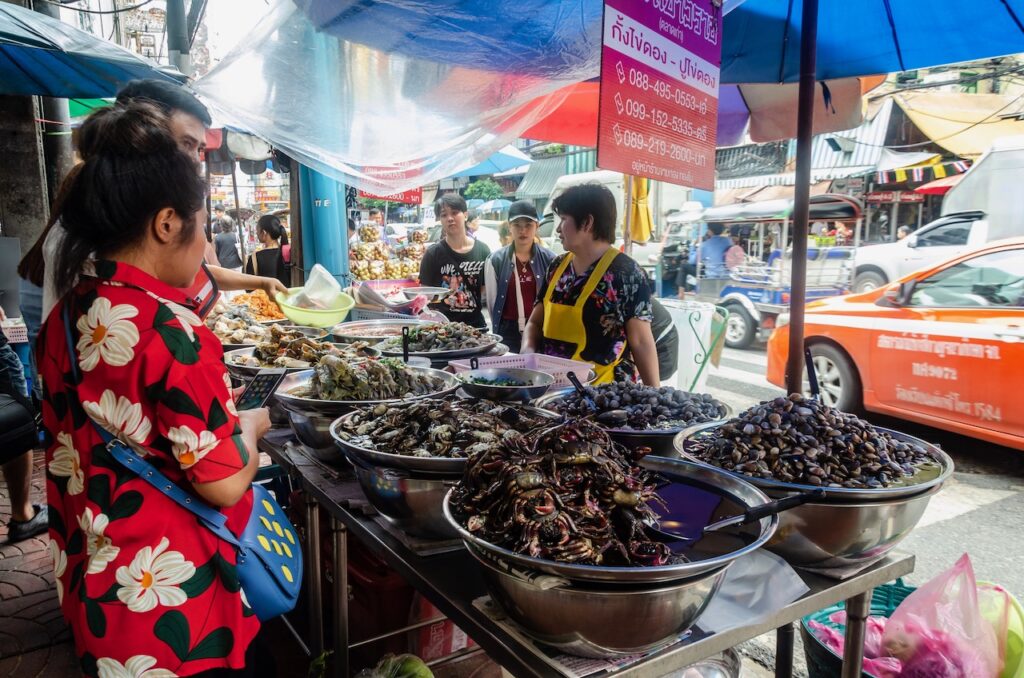 Do remember to venture beyond the main street. Nestled deep within Chinatown are hidden market streets selling a variety of fresh and dried local produce.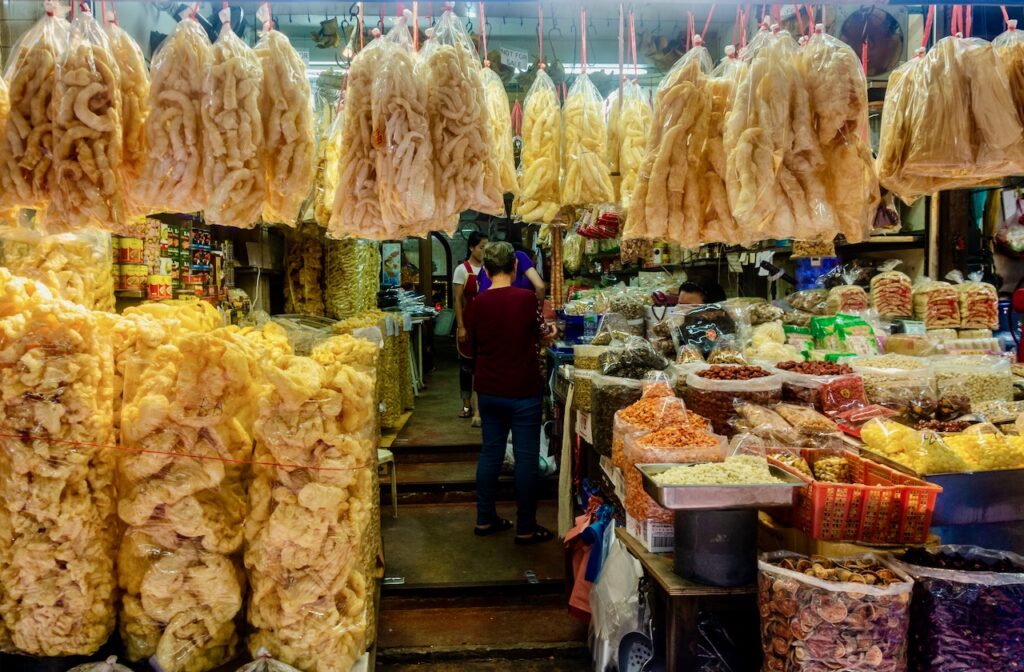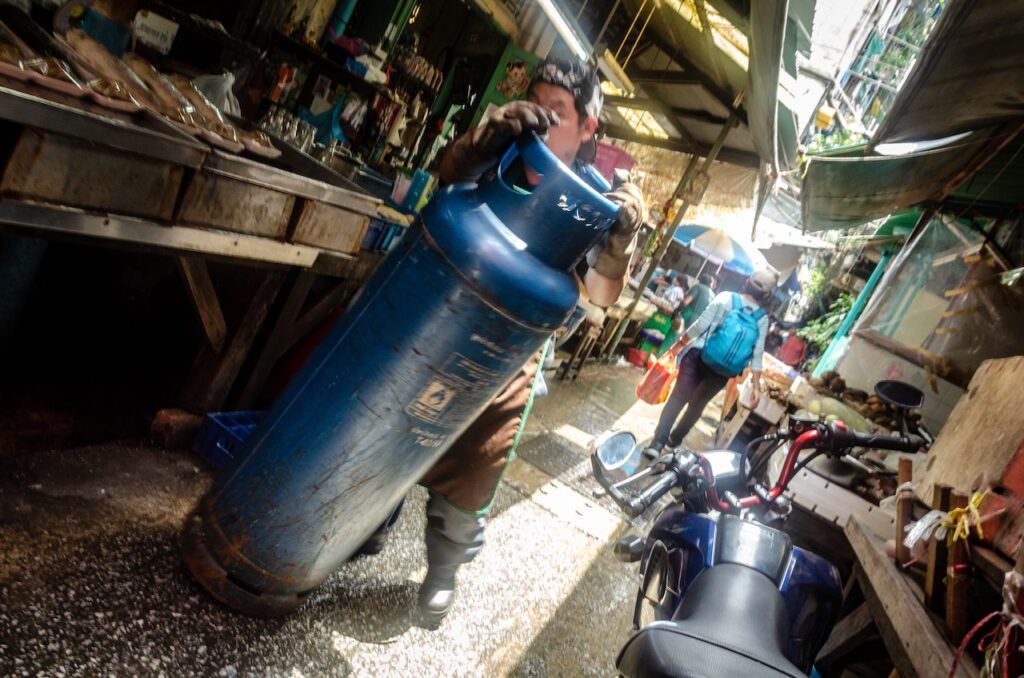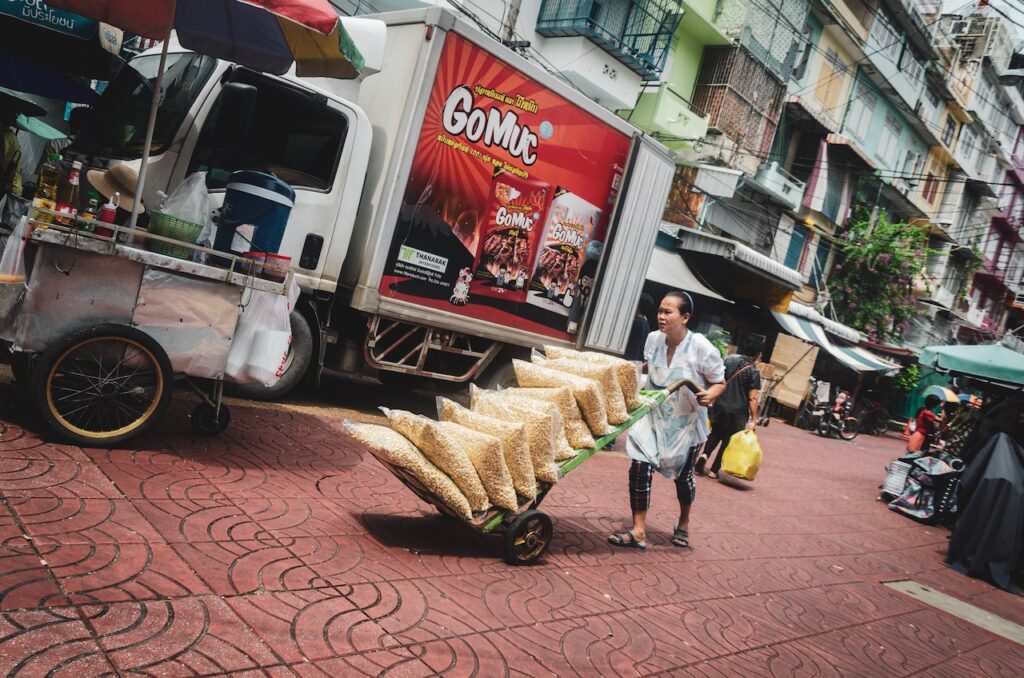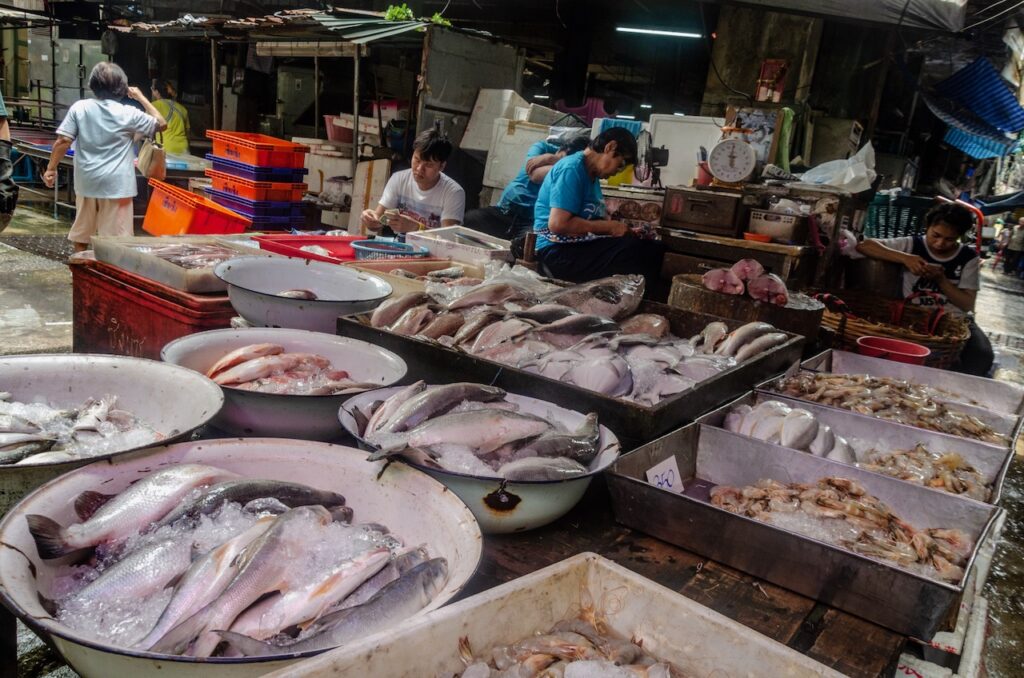 Picture Stories is a series dedicated to visual-driven short-form documentary and storytelling where I share and recount my travel and photographic experiences – one picture at a time. If the world is my canvas, then the lens is my brush.